So, I've been kind of on a Blair/Chuck high, and I was screwing around with some pictures of them and the lyrics to
Mad About You
by Hooverphonic and, well... This mix was birthed. Blair and Chuck are sexy and complicated and wonderful, and that's what this EP is about... Enjoy!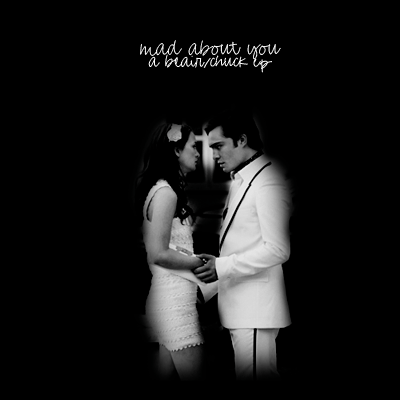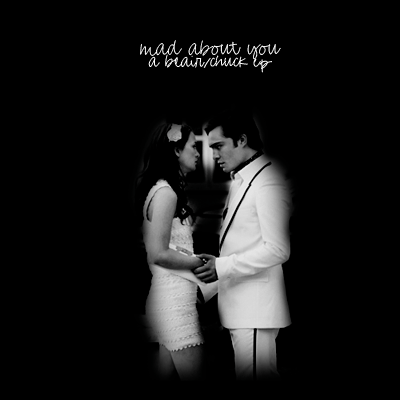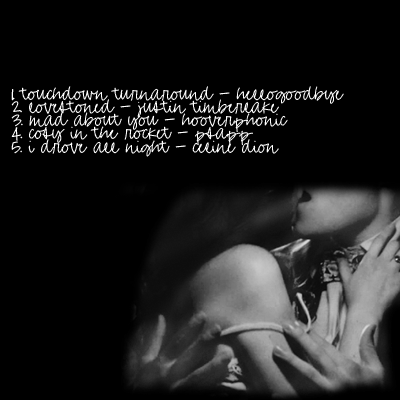 Touchdown Turnaround - Hellogoodbye

Touchdown turnaround, I never see you around
Anywhere or anymore, you are what I'm looking for
Touchdown turnaround, everything is safe and sound
Everywhere and every time, I am your's and you are mine


Lovestoned - Justin Timberlake

She looks like a model, except she's got a little more ass
Don't even bother, unless you've got that thing she likes
Oh, I hope she's going home with me tonight

Mad About You - Hooverphonic

Give me all your true hate
And I'll translate it in our bed
Into never seen passion, never seen passion
That is why I am so mad about you

Cosy in the Rocket - Psapp

Tick tack toe, you're fitting into place
And now the old ways don't seem true
Stick, stop, blue, you're only shifting
In the same old space you always knew

I Drove All Night - Céline Dion

I taste your sweet kisses
Your arms open wide
This fever for you is just burning me up inside


download all songs

This is my first mix, like I said, so let me know if there's any problems, and enjoy! If you want seperate tracks, let me know + feedback is all kinds of awesome. :D



Like what you see? WATCH
onmybreath.
Current Music: I Just Can't Live A Lie - Carrie Underwood